Granite Counter Polishing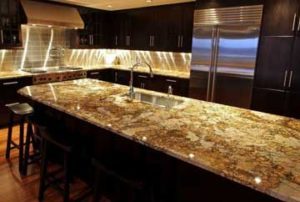 At Stone Medic, our company specializes in various services for granite: Cleaning, Honing, Buffing, Polishing, Sealing, Resurfacing, Refinishing, Care, Preservation, Maintenance, Restoration, Beautyfication, and Granite Counter polishing. Granite is amongst the sturdiest and most resilient of all natural stone types; although most commonly known and used in kitchen countertops, Granite can also be used in surfaces like countertops, showers, floors, etc. The quality of our work in granite is guaranteed to bring you the best results, we take pride in the workmanship and quality of jobs that we produce. When doing granite restoration we pay very close attention to the little details. With thousands of customers and proven results, we have great confidence that you will love the quality of our natural stone restoration work. We are only satisfied when our customers are happy, we like to be able to put a smile on their face.Granite County Polishing
Granite has steadily become the surface of choice for stone counters.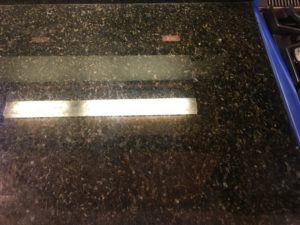 Granite is easy to clean, does not etch with acids, and if sealed properly will not stain. But there are times when when your granite surfaces need attention. You can see the graininess of this granite counter on the left side. The right is after our polishing process.
Contact Tile and Stone Medic Anaheim, CA for all your Granite County Polishing needs!